CWHI offers financial compensation, living quarters furnishings, and associated expenses to ensure each intern experiences a safe and successful internship.
A graduate of Gettysburg College with a Bachelor's of Arts in History, JuJuan has long been a passionate student of history. He interprets the past as a living historian with a focus on the American Civil War, World War II, and Korea.

Over the course of his internship, JuJuan wrote specific battlefield tours and worked as a docent. He also created the Civil War Correspondent Drawings Interactive Program for the CCBF Museum. His administrative work included devising order of battle outlines, descriptions, and reference materials for the 1864 Battle of Cedar Creek. The Research Library also received an excellent upgrade in the form of extensive cataloging of books and articles thanks to JuJuan.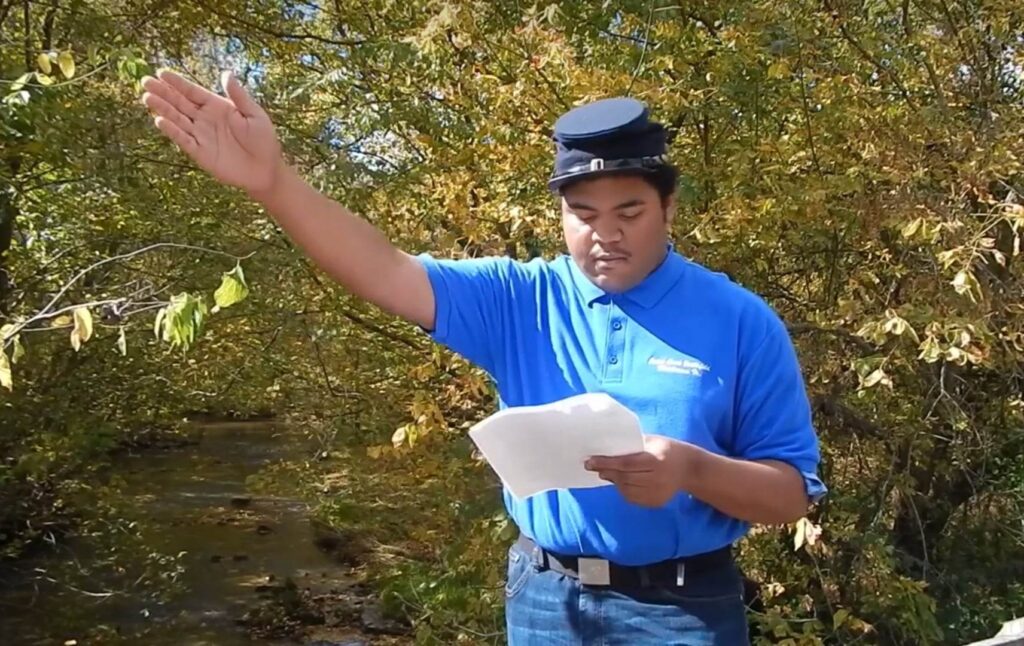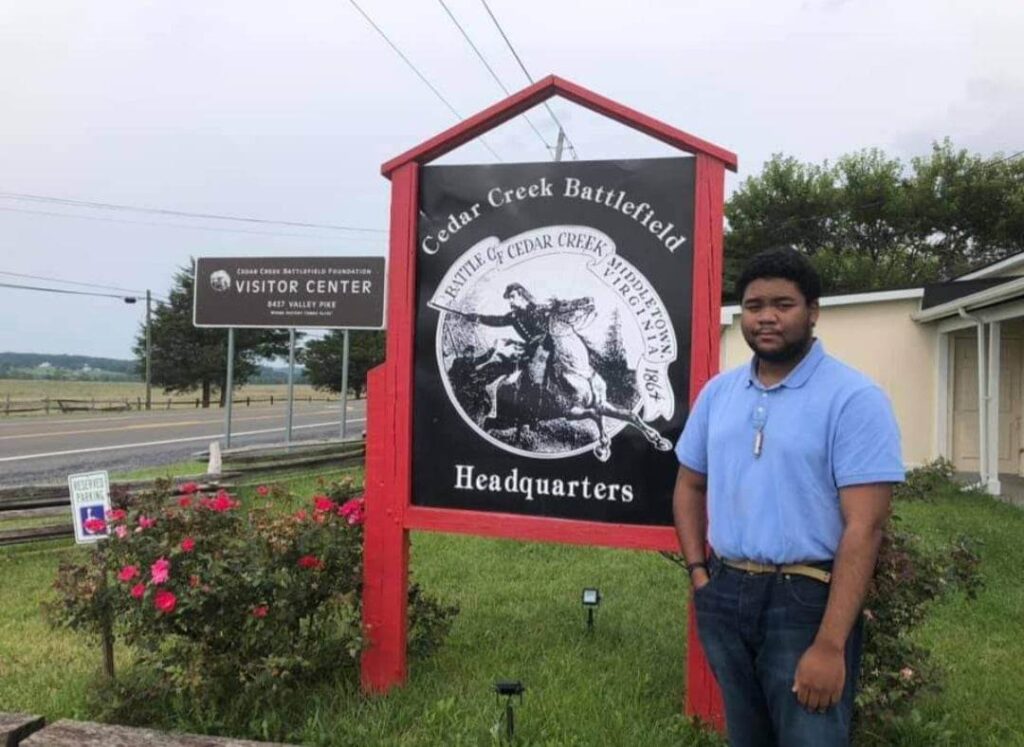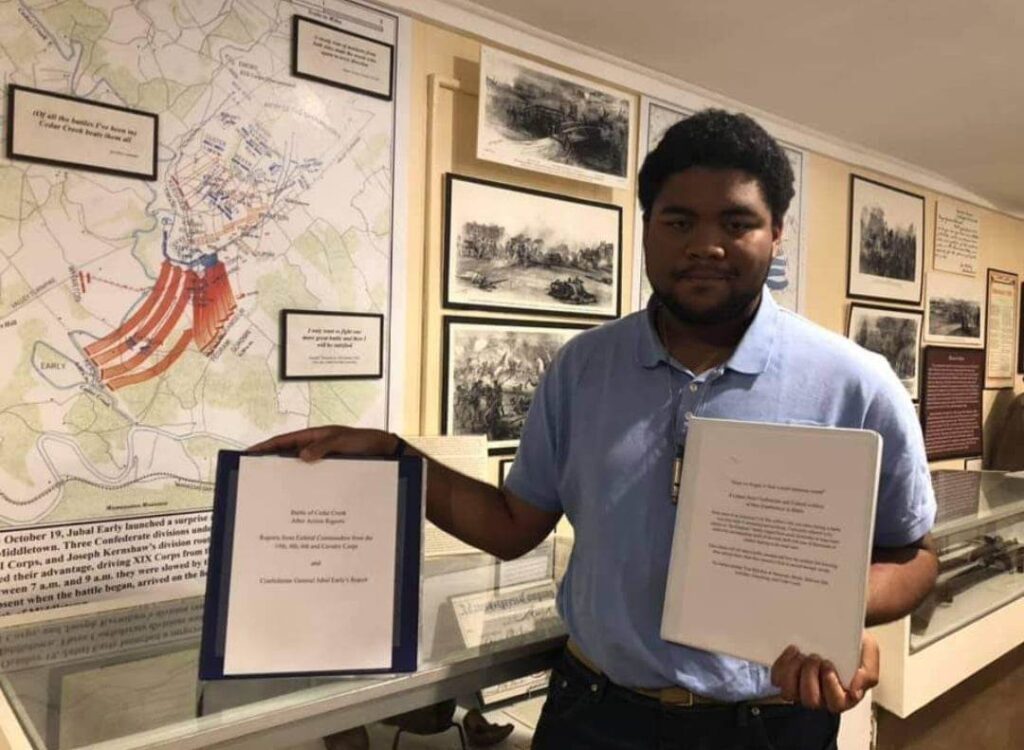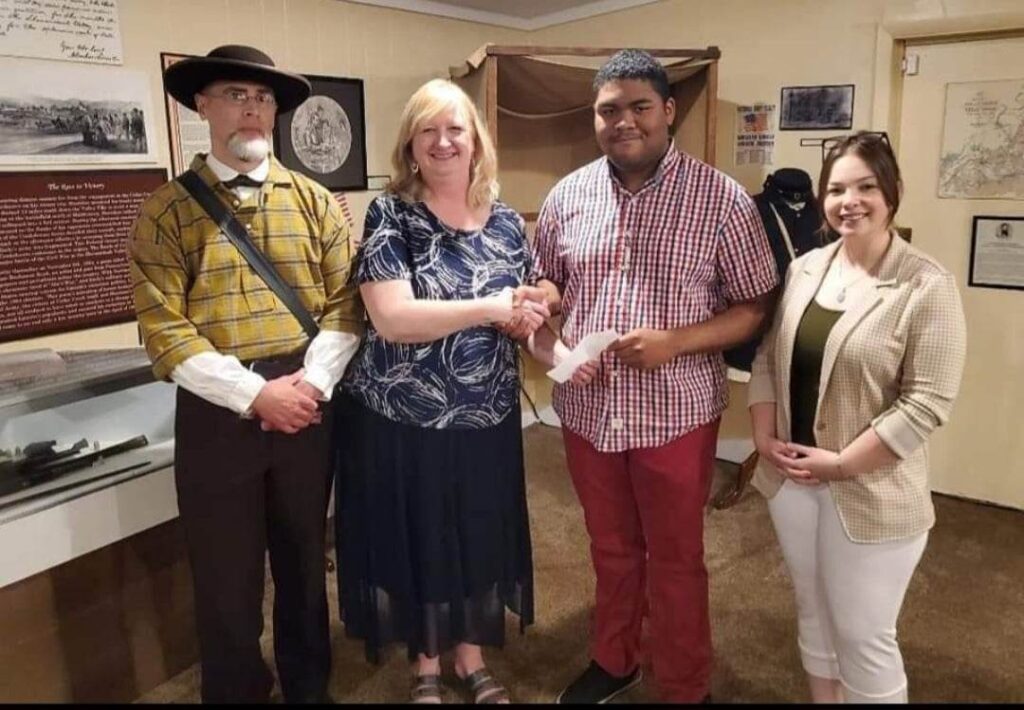 JuJuan left an extremely positive impact on the Cedar Creek Battlefield Foundation, its museum, and ultimately the hallowed ground the CCBF stewards. His work has furthered the CCBF's mission to preserve the past and educate the public, for which its leadership and staff are most grateful.
THANK YOU, JUJUAN!
To further facilitate CWHI's mission and offer greater internship opportunities, please consider making a tax-deductible gift and designating it to education.